Cooper Chapman, Child Voiceover Actor with The Voice Realm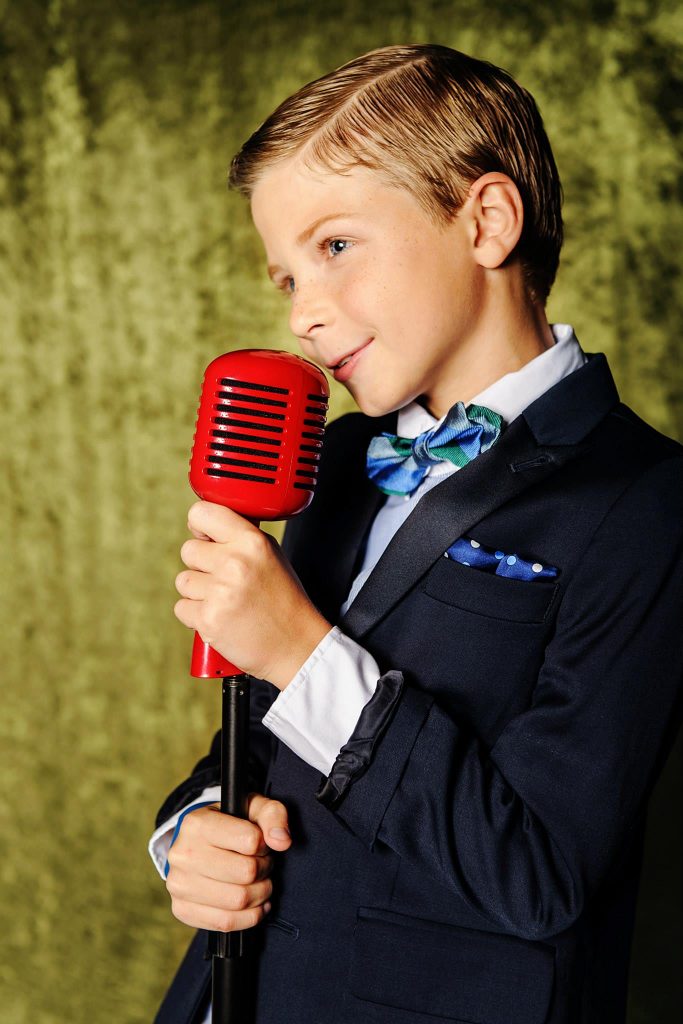 He's ten years old, he likes watching major league baseball and is a fan of the Pittsburgh Pirates, he plays baseball himself, and he's also a voice actor.
Cooper Chapman has been voice acting since he was at the tender age of five. Five years later he has a thriving career as a voice actor and is loving it! Voice acting is not an easy job, more so if you are ten and you have other stuff going on like school, play and friends. So how does he do it? We recently got the scoop on Cooper with the help of his mom so we could get to know him better.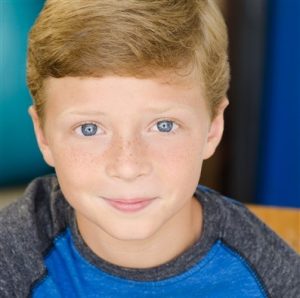 How did you get into voiceover acting?
When I was 5 years old I booked a big commercial campaign for Sea World. The client decided to add on radio spots and had my mom record me doing the script to see if they liked my voice for it. They did like it, and hired me to do several radio spots for them, including voice over for future Sea World commercials as well.
What do you enjoy most about doing voiceovers?
I love all the different characters I get to be. Voiceover is voice ACTING, and only in voiceover can you do and be so many different types of people (or animals, or creatures lol) in such a short amount of time. Recently, I was the voice of a car dealership, a baby chick, and a popular comic strip character in the same week! Also, it's pretty cool to work from my home studio (mom's closet!) and get to voice act in my pajamas and messy hair
Who supports you most on your voiceover career, is it your mom or your dad?
I would have to say, definitely my mom. She is my manager, engineer, director, and editor, and she loves it.
Were there days you didn't feel like doing a recording but you have a voiceover project that's due?
Usually only if I'm really tired or sick. Recently I had the flu, and woke up feeling terrible and had a very scratchy voice and I had a long voice over due that same day. It was really hard to find the energy to do it, and my voice kept going out and I sounded stuffed up. I had to keep blowing my nose and drinking water in between takes, but I got it done in time and it actually came out pretty good, I think.
What do you, or you and your mum do to help you get past it and complete the project?
Once I start, I really get into the script and have so much fun with it, that if I was feeling tired or not so good, it goes away as I get into character.
What do you do to have fun – do you play sports, or like reading books?
I love baseball, it's my favorite sport, so I play both rec and travel ball. I also love playing basketball, jumping on my trampoline, swimming in my pool, playing with my dogs, riding my hoverboard and catching Pokemon!
What else do you want to be when you grow up?
I want to do voice over the rest of my life, but I also want to be an MLB Player for the Pittsburgh Pirates! Andrew McCutchen, if you're reading this, I'm your biggest fan!
Copper is passionate about what he does.  He also has his family, most especially his mom as his biggest supporters. It also helps that he derives fun out of other things such as baseball. We hope to hear more of Cooper Chapman's voice in other projects. Some of you might not have realized it yet but you might have already heard him. Here's a video of one of the projects he did a voiceover on, completed through The Voice Realm: