Elsa and Anna Into the Hollywood Walk of Fame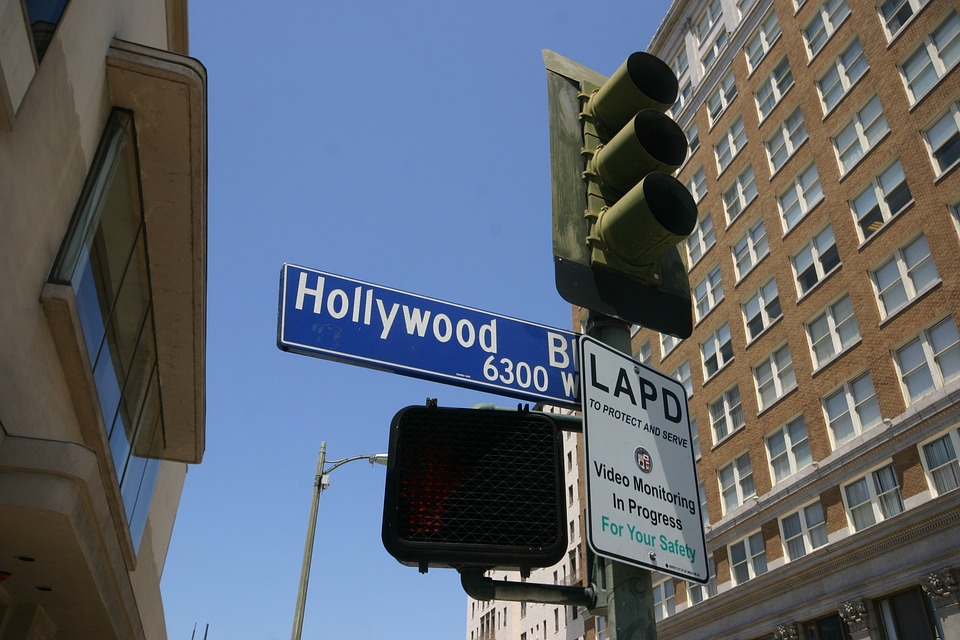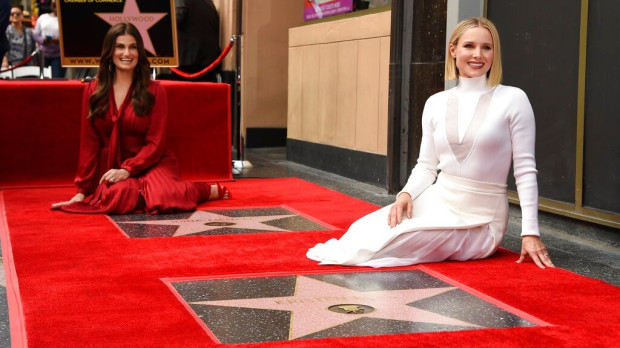 Queen Elsa and Princess Anna of Arendelle went to Hollywood to receive their individual stars! Idina Menzel and Kristen Bell now have their own stars in the famous Hollywood Walk of Fame. The voice actresses behind the Frozen franchise have been honored with their very own coral-pink stars last November 19, 2019, days before Frozen II was released on the 22nd.
The on-screen sisters, Bell and Menzel became the recipient of the Walk's 2,681st and 2,682nd stars. Menzel's and Bell's stars can be found near Hollywood's historic Pantages Theatre at 6225 Hollywood Boulevard, which is close to the famous corner of Hollywood and Vine.The ceremony became a mini reunion for the cast because Josh Gad (Olaf the snowman's voice actor), gave a hilarious speech about Idina. On the other hand, GLOW actress Jackie Tohn, said a few words about her long-time friend, and The Good Place co-star, Kristen Bell.
Alan Horn, co-chairman and chief creative officer for The Walt Disney Studios, along with Josh Gad honored Menzel while "Good Place" creator Michael Schur and actress Jackie Tohn, honored Bell during the ceremony.
Bell stole the show by delivering a sarcastic and humorous speech. On her speech, she said, "I'm so grateful to be accepting this award on these hallowed streets where 'Pretty Woman' sold her body for money. It's really a dream," she began, before saying that her "husband always jokes I was born with a horseshoe up my a–" because "I am suspiciously lucky."
As she goes on with her speech, she complimented her on screen sister and reminisced the first time they sang together.
"When I heard Idina sing for the first time, I felt a newness that I'd never felt before. Like a baby who had just experienced rain for the first time," she said, then turned to a chuckling and flattered Menzel and said, "Did you know that's what it feels like when people hear you sing for the first time? It's the truth."
She also shared the words of wisdom from Cher. "When you think about it and it doesn't matter after 5 years, it doesn't matter," and revealed that being on the Walk did not passed, what she calls, "the Cher test."
Before ending her speech, Bell left the people with a let-it-go humor by integrating the famous lyrics from the Frozen franchise in realizing the importance of the star, and its essence in her career. Let it go now has a new meaning for those who heard her speech. "This star will really only know its true value when, inevitably, someone is mugged in that very spot and as they clutch their purse, the assailant screams 'Let it go,' and the victim will look up and say, 'That's not even her song, you son of a b—-,'" she told the crowd. "Only then will I know that I've truly made it."
Menzel, on the other hand, delivered her speech with so much gratitude, and emotion. She went on reminiscing her career 30 years ago, when she was just a wedding singer, singing from one state to another. But according to her, even then, she knows that she will be able to use her voice to connect with people. Idina in her speech said that all her characters has this thread or connection — the characters that she portrayed have a duality, where they are vulnerable and strong. "I'm trying to find that balance in my life just like Elsa's always trying to find that balance," she said. She also expressed her gratitude for the people who are behind her, and giving them credit for what has happened to her career so far.
Bell and Menzel Before Frozen
Before Frozen happened, both of these amazing women have amazing careers, both on theatre and movies. Menzel and Bell made it to New York U.'s Tisch School of the Arts and began auditioning.
Idina is best known for her roles in Broadway's Rent and Wicked, as well as her recurring role as Shelby Corcoran on Glee. Menzel's first gig, Broadway's "Rent," where she played Maureen, earned her her Tony Awards nomination.
Veronica Mars and The Good Place, as well as comedy films like Forgetting Sarah Marshall and Bad Moms, and in 2010, she became a part of the movie adaptation of Burlesque are only some of the movies that Kristen Bell starred into. Bell took inspiration from Menzel while she was studying and described Idina as "a little queen."
In 2013, Idina Menzel and Kristen Bell became the voice over actresses behind the successful Frozen franchise. Even though the Let It Go fever and Do You Want to Build A Snowman mania are not yet over, Disney served us with the second movie from the franchise. Now, Menzel's Into the Unknown is the new Let It Go for both kids and adults cannot stop singing it.