The Big Names of Voice Acting Talk About Voice Acting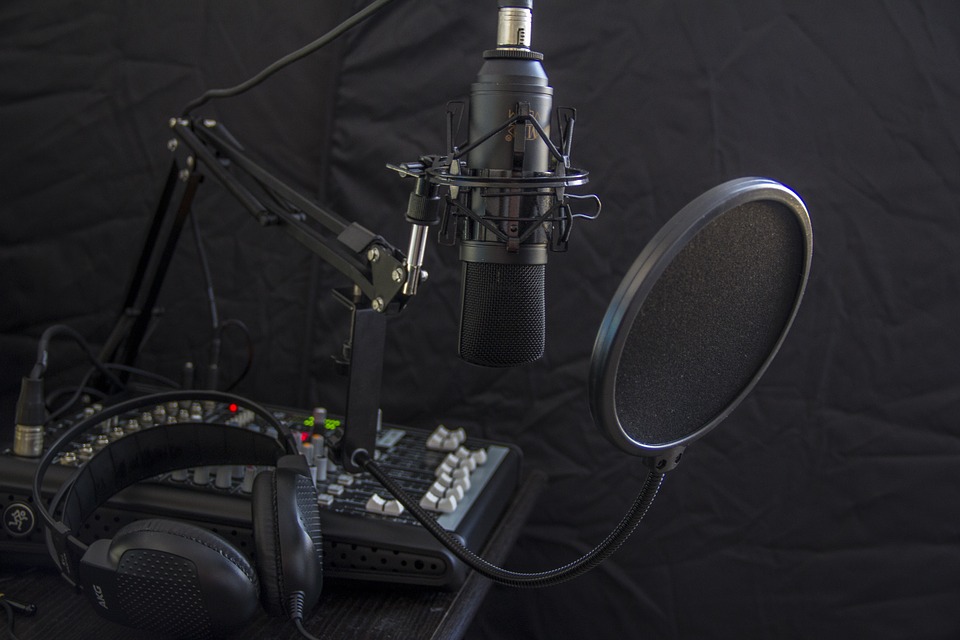 There's always an interesting story how a voice actor became a voice actor.  And after the struggle and endless hours of audition and everything else, they still stick to voice acting.  Here's a birds eye view of some of the established voice actors on voice acting:
Bobby Moynihan
Bobby Moynihan is most popularly know for being a cast member of NBC's long-running Saturday Night Live series since 2008. What audiences don't know though is that they have heard him just as much as have seen him. Moynihan is also a voice actor. From Sesame Street, Monsters University, The Simpsons then to Inside Out – to name a few of his projects. He also recently got one of the roles for The Secret Life of Pets, opening in July of this year, in which the actor plays a canine character called Mel. Moynihan's take on voice over work is that he loves the isolation. "You're alone, so you can kind of just go for it. You have the freedom to just feel silly and it's OK. If you're going to make a weird face, or make a certain sound or if you're barking like an idiot, making dog sounds, it's very freeing."
Lake Bell
Lake Bell is a producer and actress and now a voice over actor as she joins the cast of The Secret Life of Pets as a gray tabby called Chloe. She admits in an interview with Angela Dawson that she has been very public about being obsessed with voiceover and that doing an animated movie has always been on her career bucket list. What she likes about voice acting? "I just think they afford you the ultimate freedom in acting in a way because you're not judged by what you look like. You can be anyone. You can be from any walk of life, but you also can be an animal. It's the ultimate acting experience in a way."
Frank Welker
Frank Welker is from Colorado who has a long list of accomplishments listed in iMDb. To note one of his accomplishments would be the voice over for Freddie Jones in The Flintstones which he has performed more than 200 times and in more than 45 years. He is referred to by Hollywood as the 'voice god.' In an interview with Ryan Gibbs, he recalls that it was an 'accident' getting into voiceovers. He went out to California to study, majoring in Theatrical Arts. After that he sought work by doing commercials until one day, someone approached him and suggested for him to do voiceovers. His question was, "what is that and is it legal?" So voiceover was explained to him and he agreed and from there ended doing a Friskies dog food commercial. His hosts girlfriend was on the studio that day and she happened to be casting a show at Hanna-Barbera called Scooby Doo. He tagged along to do the audition and ended up getting the role of Freddie Jones. Voice acting really wasn't what he set out for but the actor says he found himself doing more and more voiceover work for animation and that he was enjoying it. He also shared that he found he wasn't a very good dramatic actor and that he could do more in animation than he could physically do on camera.
Peter Cullen
Peter Cullen is another titan in the voiceover industry with Frank Welker, he is most popularly known for being the voice behind Optimus Prime from the Transformers movies and Eeyore in Winnie The Pooh, apart from the long list of accomplishments as well.  He's from Canada and dreamed of becoming a series actor and studied at the National Theatre School of Canada in Montreal. He had to do a lot of Shakespeare at that time and soon came to the conclusion that he was not cut out to be an 'artsy guy' as he had 'too much fun in him', as shared with an interview with Ryan Gibbs as well. But he stuck with it and did a bit of theater, some television back in Montreal until he was invited to come out to Hollywood for a part in a show called It's a Wacky World. The show didn't work out and because he was out of a job and had moved his wife and child, he ended up doing an audition for the role of an announcer for The Sonny and Cher Show where he immediately got hired. He recorded with an orchestra as the little man in the ball that did all the little funny noises, popped out with a flag and then went back into the ball. He then had to come in 16 bars later under a kettle drum and say "ladies and gentlemen, Sonny and Cher." About three weeks later, they made him a regular on the show when they found out that he could do accents and voices and characters. It was in those years that he decided he couldn't raise a family with what he was making in those shows. Jonathan Winters, a very good friend of his then said , "you know Peter, what you ought to is, you ought to do your voices. Those voices, you could make a lot of bread." So he decided to take the risk and his friend's advice by taking a year off and just going to auditions. He soon landed his first voiceover job and, "from then on; No on camera, no more stage, no more nightclubs, no more nothing. Just V.O."
Some people set out wanting to be in the voiceover industry looking up 'how to be a voice over talent' on the internet, knowing first off that they want to be doing voice overs. Others had no idea what voice over work is and never intended to be doing it but ended up being successful with it and continue to do so. The struggle will always be there, as with any other job, success comes after hard work. How did you get into voiceover work and what made you stay with voice acting? We welcome shared experiences below!