Things to Look for in a Good Voice Acting Website

Previously, we tackled the details on what you should be looking for when you are looking for voice actors to hire. As a client you should have more than one option when looking for talents who will work on your project. Besides looking for talents in sites like LinkedIn, and such, you should also consider looking at voice casting websites. 
You should choose a website that is efficient, advanced, user-friendly, and most importantly, the site should be updated. Before we go into details about what you should be looking for in a website that has voice over talents, you should know the types of voice acting websites.
What are the kinds of the voice over websites?
Pay-to-Play Sites
The Voice Realm is a pay-to-play website. It is a type of website where you have to subscribe in order to use their services.
Top of Page Site
When you search for a specific word, 'voice over' for instance, these sites will be among the first results that you will find. These sites pay in order to be among the top advertisements. They do this to boost the traffic on their website. As a client, it is your responsibility to look for the feedback on the websites that you are planning to use. Just because they are the top result, doesn't mean they offer the best services out there.
Voice Actor Websites
Like what we have recently featured, voice actors have their websites as well.They do this because there is a higher probability that they will get voice over jobs. The voice acting industry is booming so you can expect that there are a lot of voice talent websites, and yeah, it could be tiring. The next best option that you have then is looking for a Voice Over Agency Website.
Voice Over Agent or Agency Sites
These websites are made for the clients' convenience. Agency sites have a roster of voice actors. Usually, these websites include the actor's profile, and the voice type that the actors have  so you will be able to choose easily. Since these portals are convenient, there would be extra fees that you would have to consider.
Freelancer Sites
These website types let freelancers of any field become its member. There are plenty of voice actors on these sites since most voice actors today work from home. 
What should you consider when choosing a voice over casting website?
Web design
Now that you finally have an idea about the type of websites that you can consider looking at for your next voice over project, you now have to know other stuff that would help you land a decision on what website to use. It is the look and feel of the website or simply, its design.
Yes, it is wrong to judge a book by its cover. However, a website's design says a lot about how the people behind it do their work. If it looks professional and efficient, you can therefore conclude that the website reflects the work ethic of the people behind it.
Web design is very important. A smart and professional website should include every piece of information about the company, its talents, and its people. The design should also be user-friendly, or is understandable even for those that are not tech savvy. There are websites that are complicated to use, for instance, they would redirect you to several tabs before being able to reach the page where you want to go.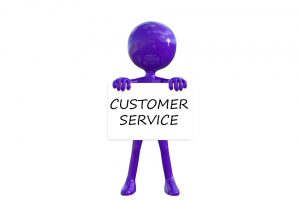 Customer Service
On top of the impressive information, and impressive look of the website, one thing that you should consider as a client is how the website responds to inquiries. A website who is professional enough to respond to your questions instantly should be one of your top requirements.
The Voice Realm's website (both casting and blog) have a minimalist, yet classy design. Our tabs automatically redirect to the page that you want to access. Simple, yet advanced. Every piece of information that you need is within the reach of  your fingertips. 
We also have representatives who will answer your inquiries around the clock.So if you are looking for a good and easy to use voice casting website, you know where to go. 
What are the pros and cons of voice over agency websites?
The most important thing that you need to consider when making decisions in any matter, is looking at its pros and cons. In this case, you would need to weigh the pros and cons that you will get if you will use a vo agency website. 
Pros 
Easy to use
As mentioned again and again in this article, voiceover  agency websites are easy to use because they are meant to be convenient. Since it is easy, a lot of businesses use it. 
Less Expenses
Unlike other ways of casting voice actors (which we will discuss soon), using voice acting agency websites are less expensive because you would not need to spend money on commuting. 
Casting is as easy as 1-2-3
The talents will upload their audition piece, you listen, you choose who you like best, done. You do not have to break a sweat in order to finish your task. Also, you will not have to face the dilemma of rejecting other talents face to face. You simply need to press buttons to make the casting happen.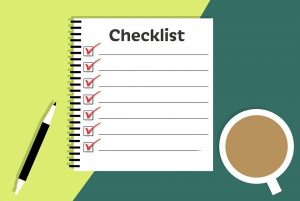 Choices, and lots of them
Since casting websites purely operate online, they cater voice over businesses around the world? Need an authentic Tagalog or Chinese speaker for your project? They got it for you. If you are from the other side of the planet, you do not have to worry about that! You just need to access your client's account then you are good to go,
Cons
Inexperienced voice actors
Some voice acting agency websites have voice actors that have no experience on their website. However, with us, we do not have that. We only partner with professional voice actors who have plenty of experiences, plus, actors who have their own fully-equipped home studio. 
Not delivering on time
Relying solely on what you see online is risky. Sometimes, voice actors put a lot of over promising things in their profile, and end up doing the project wrong, or not delivering on time. 
After considering all of these, you probably already have an idea on how to choose the best website to partner with. Besides all of these, it is a must that you check feedback about the website  you are planning to work with, so you will get an outside opinion. 
Have you experienced partnering with a website that only gave you a headache? Share it with us!