Voice Over Industry Slowdown. Are you Affected?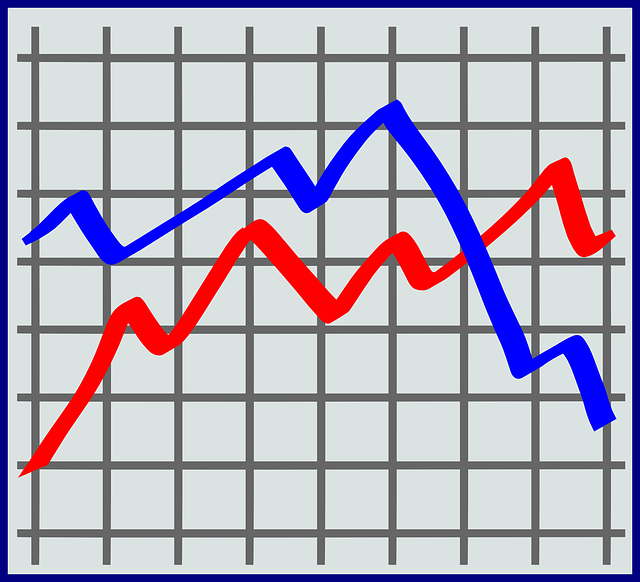 Have you been experiencing some work slump? Not enough auditions or projects coming in? Don't worry, you are not alone.
In the voice over industry there is really no singular pattern for peak or off peak season. It may depend on the type of voice over work you do. But historical data will show that during the months of November and December voice over casting sites experience a decrease in demand for voice over casting notices and auditions due to the holidays.
Normally, on a daily basis, a voice over casting site will receive 20 to 30 requests for casting notices and auditions, however during the holiday months of November and December it can go down to 5 to 10 requests on most days. And maybe for some voice over actors, this "dry" spell can even extend till the end February.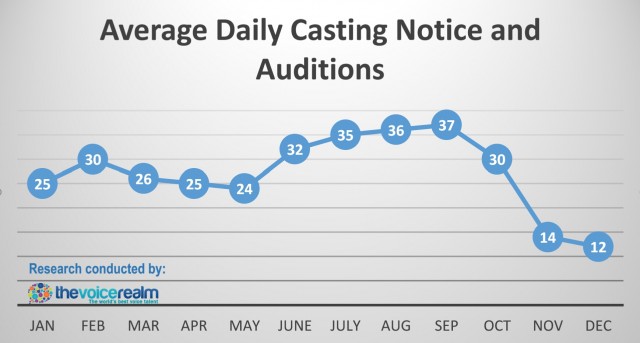 For others like Canadian voice over talent Christina Ho, the load of work comes after the holidays. "I've noticed that I get very busy in the spring, and things do slow down heading into summer, but not drastically. When there are only a few jobs and auditions to be had, I use it as an opportunity to catch up on reconciling my accounts, think about prospective contacts that I can approach, update my website, and lately, I've been considering updating my demos. There's always something to do when you're your own boss."
Like what Christina said, there is always something to do, so there is no reason to run out of energy and motivation even if you are going through a period where business is slow.
Here are three great ways to make use of your time and at the same time help revitalize your life and your career.
Voice Actor Training and Improvement
May it be focusing on improving your skills or your mind-set, any self-improvement training, classes or workshops is great way to spend some free time.
If you are looking to improve on how to manage your voice over business, you can take short courses on bookkeeping and accounting, taxation, business management, or even take advance computer classes.
You may already be a great communicator, however there is always some room for improvement especially with dealing with clients. How about some courses on improving your negotiation and persuasion techniques, take assertiveness and self-esteem workshops, or an interpersonal communication course.
If you have been thinking of starting your own blog, or been wanting to share your thoughts and opinions over the online voice over community, now would be the perfect time to start. However, if your not feeling that confident yet in your writing skills there are online courses on enhancing vocabulary, basic grammar, and writing skills.
There are also workshops on meditation, memory and concentration techniques, listening skills and reading comprehension, all of which can help you have better focus in work inside and out of the recording booth.
But the best way to keep you energized and motivated in your career is building your voice over arsenal. Have you ever attended an improvisation class or tried doing character voices? What about medical scripts or explainer videos in general?
Expand your skillset by learning something new and out of your comfort zone. You may even discover a type of voice over work that is a perfect fit for your voice. Best of all, developing this new skillset may eventually lessen your off seasons.
Voice Over Marketing and Social Activities
Do you have your own site, blog page or manage several social media sites? When was the last time you reviewed your marketing plan, or your site and social media content? You might need to boost your marketing activities to get the attention you need during the slow season.
Drum up some new activities, post new content, send out some press release, be active socially both online and offline. Check upcoming voice over events or conference, it would be the perfect venue to meet new people, whether they be clients or industry experts and insiders. All your marketing activities whether online or offline should gear towards increasing your contacts. With these new set of contacts you can start building great relationships and in turn can yield new projects.
You can also create your own monthly work chart by reviewing your previous work data. You may check your last year's performance, or to get a more accurate data or pattern, you would need to look at 4 years or more worth of data. Knowing your own work pattern will guide you in creating your short-term, medium-term and long-term marketing plans, in turn help you better manage or reduce your off seasons.
Slowdown to Rev Up
Australian voice over actor Esther Van Doornum shares, "The work does seem to slow down at times but I'm never sure why. I have another job and a baby so I manage to keep myself pretty busy when the voiceover work slows down. When you hit a slump all you can do is keep positive and work on developing your skills. In the acting biz we call slumps 'resting', so that's what I do, just have a rest between jobs."
The slowdown with your work load would be a great opportunity for you to rev things up with your personal life. Relax and enjoy this time with your family and friends. Take up a new hobby, learn something new (something not related to voice over), travel or do something adventurous. Extracting yourself from the hustle and bustle of work life will give you a better perspective of your goals or what you want in your career. Taking that holiday will be great for your creativity and stamina. You will feel rejuvenated and ready to face a new round of great voice over work.
If you are feeling the slump, don't mope around and wait for things to get busy again… get up and shake things up. You'll never know, the things you do during these slow times will later on dictate your peak or off peak season.
____________________________________________________________________
Have you noticed any months or seasons where you get less projects than usual? If so when is it and what do you do during slow times like that? What can you suggest do when they hit a bit of slump in the number of projects they get?