English Voice Actor Dan Lee, Creative, Talented and Skilled!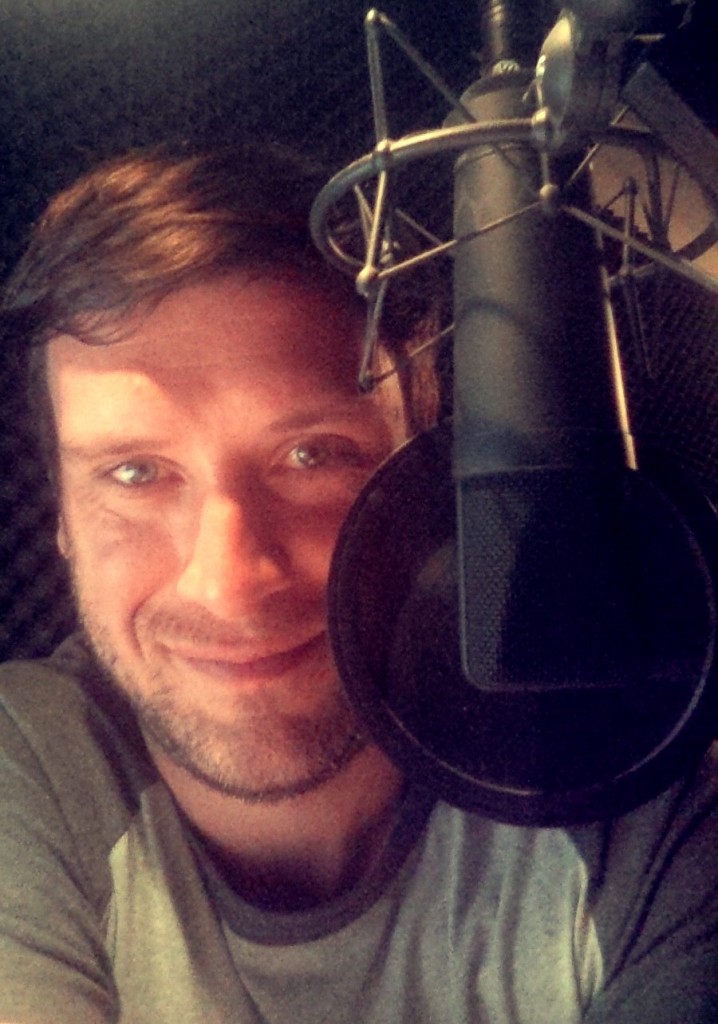 English voice actor Dan Lee always had a keen interest in the arts.
Dan began working voluntarily for an audio production facility. Within a few years he became a senior producer and his daily roles included production of radio & TV spots, explainer videos and IVR. He would record celebrities, actors and voiceovers during his stint in the audio production facility.
It was at this time that Dan realised that he had something to offer the industry as a voiceover himself. He recorded a few demo scripts, cut himself a showreel and the rest as they say is history!
We caught up with Dan to find out how his background in the creative side of the industry has helped him in his voiceover career and to share his success in landing jobs with The Voice Realm.
Was there a single event or a light bulb moment that made you realise that you can be great in voiceover? Can you share with us your story? How long have you been a voiceover talent?
I guess there was yes. I entered the industry as a creative and more often than not the trend with male voices back then was very much a rich and chocolatey sound. Over the years though more 'real' or 'natural' sounding voices began to enter the market. I realised that my voice sat well with this style, cut myself a professional demo and never looked back. This is now my 10th year as a professional voice artist.
How's your experience in music and sound engineering helped you be better in your voice over career? 
Well I began playing Guitar at the age of 4 and I've a very good ear when it comes to pitch, timing and dynamics, I feel this serves me well as a voice artist. And of course my time spent as a creative taught me everything I needed to know about the industry.
What is in your studio? As a sound engineer and VO, what equipment or tools can you recommend to aspiring talents thinking of putting up their first home studio?
The most essential item in my recording studio is my Microphone. The best advice I can offer to any aspiring voice talent is to invest well in your mic. It's pointless having a great voice if your recording sound quality doesn't match up. My studio is well kitted out with most of the equipment you'd expect to find in a commercial post production facility and I have the added benefit of being able to connect live with clients via ISDN, Source Connect or Skype.
What type of work are you most inclined to do? Do you have a niche?
My voice work really does vary and I'm involved with projects right across the board, from Commercials to awards ceremony Voice of God. However if I had to pinpoint a single area that I feel I've particularly excelled in over the years it would probably be Promos. I've worked with practically all the major television networks in the UK voicing many genres of promo including entertainment, drama and sport. I really enjoy this type of work.
Do you find most of your work online or offline? What do you think is best advantage of joining a voiceover casting site? It's disadvantage if any?
Online work has definitely become more important in recent years, however the vast majority of my work is still offline as I have a healthy client base in the UK. I've found the Voice Realm has allowed me to connect with more clients worldwide.
You are one of our busiest talents in the site, how is the experience so far with The Voice Realm? What do you think is your edge amongst other talents reason why you have been very successful in landing those auditions? Can you share your secret to a successful audition? 
I think The Voice Realm is a really great site and I have been impressed with the way it operates. I particularly like the fact that voice talent is listed on merit and quality rather than, just pay a fee and you're in! So, I'd say quality control is perhaps what sets the Voice Realm apart, ultimately benefiting both voice artists and clients. My edge? I'm always friendly, laid back and quite informal when submitting auditions. Hopefully this resonates well with the client and helps them feel like they know who they will be working with, should they choose me for their project.
Lastly, what is the best advice you have received that you can share with aspiring talents?
To always believe in yourself. If you get knocked back, go again…you'll never be everybody's cup of tea!
Dan's start in the creative and being artistically inclined since he was kid helped him in his voiceover career. But his natural talent as a voiceover artist and his great personality that echoes in every audition he submits propelled him to succeed.
Visit Dan Lee's profile and listen to his demos at www.TheVoiceRealm.com.