My Voice Actor Life's New Years Resolution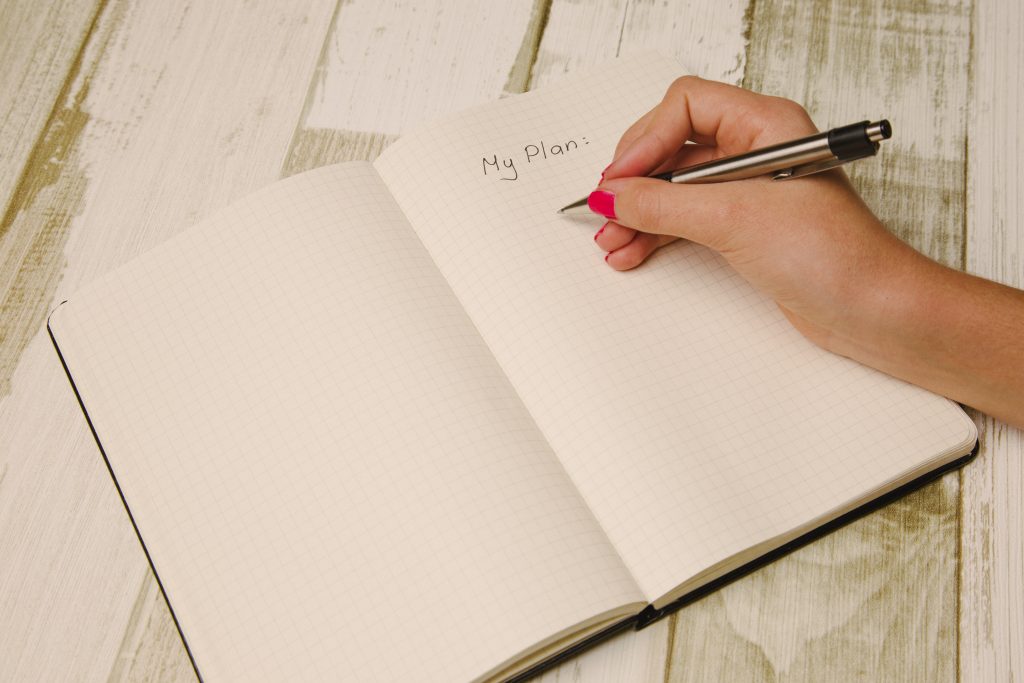 So a new year is approaching and it feels like we've done this not a long time ago but I'm taking the time to sit and think about how I did this year and what my goals are.  I know I shouldn't overwhelm myself with radical new years resolutions I mean we all know how that works out – more often than not, it does not work out at all.
I'm a voice actor, that is how I earn my living and if I want to accomplish my 2017 goals, I need to be able to find more work.  It wasn't too long ago that I finally was able to afford my own professional home studio and I know with proper care my equipment should be able to last me a few good years but that microphone, I know, should be upgraded so that's one I know I can immediately tick off my list.  The new one I had in mind will well cost me over a thousand dollars but that's okay, I've managed to set aside money for it.
Now let's see, deadlines.  I gotta admit, as far as castings and auditions went, I haven't been to keen about the deadlines and if it weren't for my steady clients I wouldn't have made as much as I did however if my goal was to earn more this coming new year, I need to do better with auditions in the hopes of getting more projects in.
My friend Steve, he's a sound engineer and also a graphics designer has finally agree to set aside some time for me so we can work on my website and he can teach me a few things about editing.  To be honest, I dread it.  He's talking about a few other courses I can take online to teach me more but let me start with him before moving on to those.  As far as the website goes I have a few nice things to post there after I which I can hook it up to my Facebook and Twitter account.   Maybe just Twitter unless I can find time to go through my Facebook and review my privacy settings.  Hmmm.
I already know which voice over conference to attend to and that's not later in the coming year so I'm not going to worry about that just yet.  
Fifteen minutes was actually more than I was willing to put into thinking about the coming year and resolutions so I need to go now.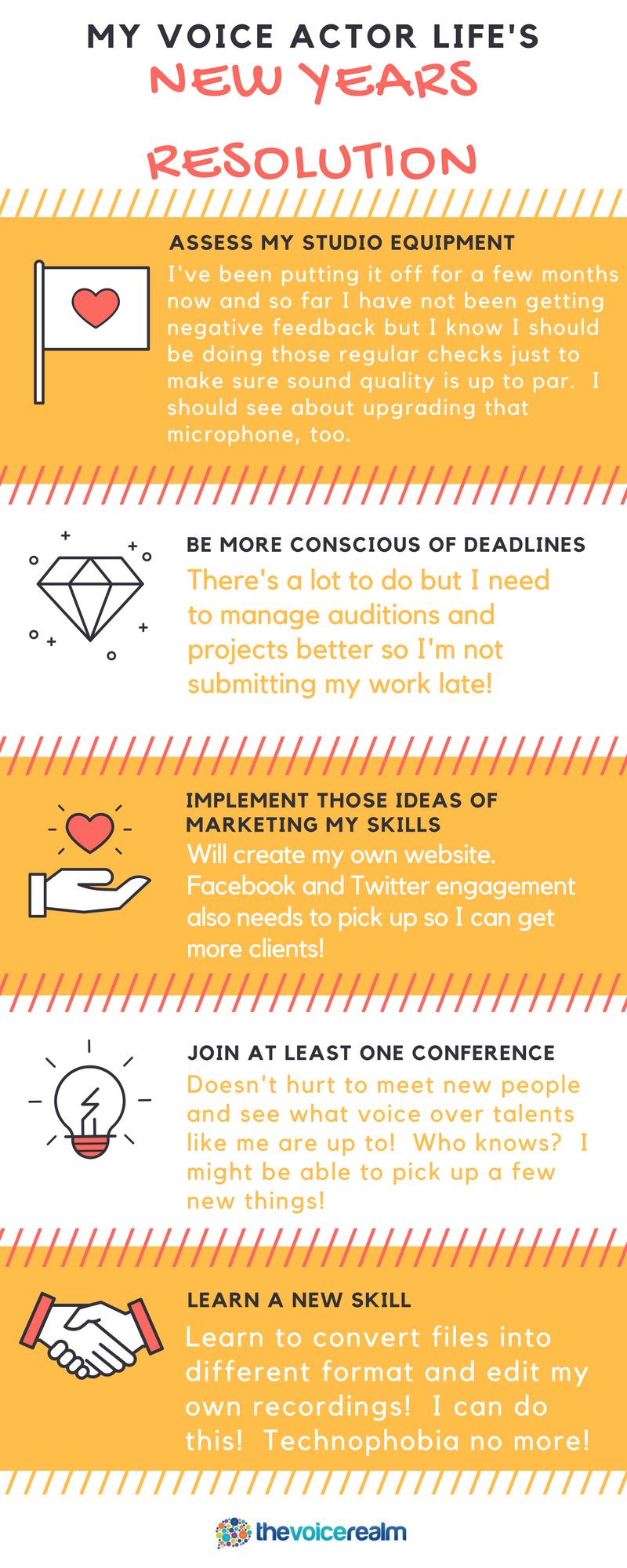 What does your list look like?